The Center For The Arts Presents

Rufus Wainwright

Lucy Wainwright Roche opening
Thursday, May 10th, 2018
8:00 PM
The Marisa Funk Theater
Praised by the New York Times for his "genuine originality," Rufus Wainwright has established himself as one of the great male vocalists, composers, and songwriters of his generation. The New York-born, Montreal-raised singer songwriter has released eight studio albums, three DVDs, and three live albums, including the fantastic Grammy nominated Rufus Does Judy at Carnegie Hall, which captured his celebrated Judy Garland tribute performance at the London Palladium in 2007, and the album Release The Stars which went Gold in Canada and the U.K.
Wainwright has received Juno Awards for Best Alternative Album in 1999 and 2002 for Rufus Wainwright and Poses, respectively, and nominations for his albums Want Two (2005) and Release the Stars (2008). He was nominated for Songwriter of the Year in 2008 for his Release the Stars album. He also composed the original music for choreographer Stephen Petronio's work BLOOM which has toured across the country.
Musically Rufus has collaborated with artists including Elton John, David Byrne, Boy George, Joni Mitchell, Pet Shop Boys and producer Mark Ronson among others. His most recent collaboration is on the title track of Robbie Williams' latest album, Swings Both Ways, which was co-written with renowned musician and producer Guy Chambers and sung as a duet between Rufus and Robbie.
In addition to being a celebrated contemporary pop singer, Rufus has made a name for himself in the classical world. His much acclaimed first opera, titled Prima Donna, premiered at the Manchester International Festival in July 2009. The opera was subsequently performed in London at Sadler's Wells in April 2010, in Toronto at the Luminato Festival in June 2010 and at the Brooklyn Academy of Music's Howard Gilman Opera House in February 2012. Now fully established as a composer of operas, Rufus has been commissioned by the Canadian Opera Company to write his second opera based on the story of the Roman Emperor Hadrian and Antinous. The new opera will premiere in Toronto in October 2018.
Rufus has also distinguished himself by playing original orchestrated pop songs and pieces from an extensive classical repertoire with well-respected opera singers and orchestras around the world. Wainwright was commissioned by the San Francisco Symphony to compose "Five Shakespeare Sonnets," a five-movement suite that sets the texts from selected Shakespearian "Sonnets" to orchestra and voice. "Five Shakespeare Sonnets" premiered in the US in 2010 and debuted in the UK in 2012 with the sixty-piece BBC Symphony Orchestra conducted by Rory MacDonald. Rufus was asked by famed director Robert Wilson to compose music for Shakespeare Sonnette that was staged at the Berlin Ensemble in 2009.
Other recent achievements include the 2012 world premiere of Sing Me The Songs That Say I Love You: A Concert for Kate McGarrigle, the feature length music documentary starring Rufus, Martha Wainwright and their family and directed by Lian Lunson. The film captures the May 2011 tribute concert honoring Rufus' late mother, the great singer songwriter Kate McGarrigle. Nonesuch Records released a record, Sing Me The Songs That Say I Love You: Celebrating the Works of Kate McGarrigle which included songs from the movie as well as selections from the three tribute concerts for Kate given in London, New York and Toronto and featuring performances by Rufus, Martha, Anna McGarrigle, Emmylou Harris, Emmylou Harris, Richard and Linda Thompson and many others. The movie and the record are both available on iTunes and Amazon.
In 2014, Universal Records released Vibrate: The Best of Rufus Wainwright, a new career-spanning collection that features eighteen standout songs defining one of music's most innovative talents. Included in the collection are three brand new recordings, "Me and Liza", "Chic and Pointless" and "WWIII." Also released on CD and Blu-ray is Rufus Wainwright: Live from the Artists Den which captures Rufus' inspired performance at New York City's Church of the Ascension in 2012.
Rufus celebrated the 400th anniversary of Shakespeare's death with the release of his latest album Take All My Loves: 9 Shakespeare Sonnets on Deutsche Grammophon worldwide on April 22nd, 2016. Performers on the new record include Rufus' sister Martha Wainwright, vocalist Florence Welch of Florence + the Machine, Austrian soprano Anna Prohaska; multiple Grammy-nominated composer and producer Marius de Vries; Sián Phillips, Peter Eyre who provides the introduction, and the BBC Symphony Orchestra; British actress Helena Bonham Carter, Americans Carrie Fisher and William Shatner, and the 92-year-old Inge Keller – one of the great names of German theatre.
www.rufuswainwright.com
www.facebook.com/rufuswainwrightofficial
---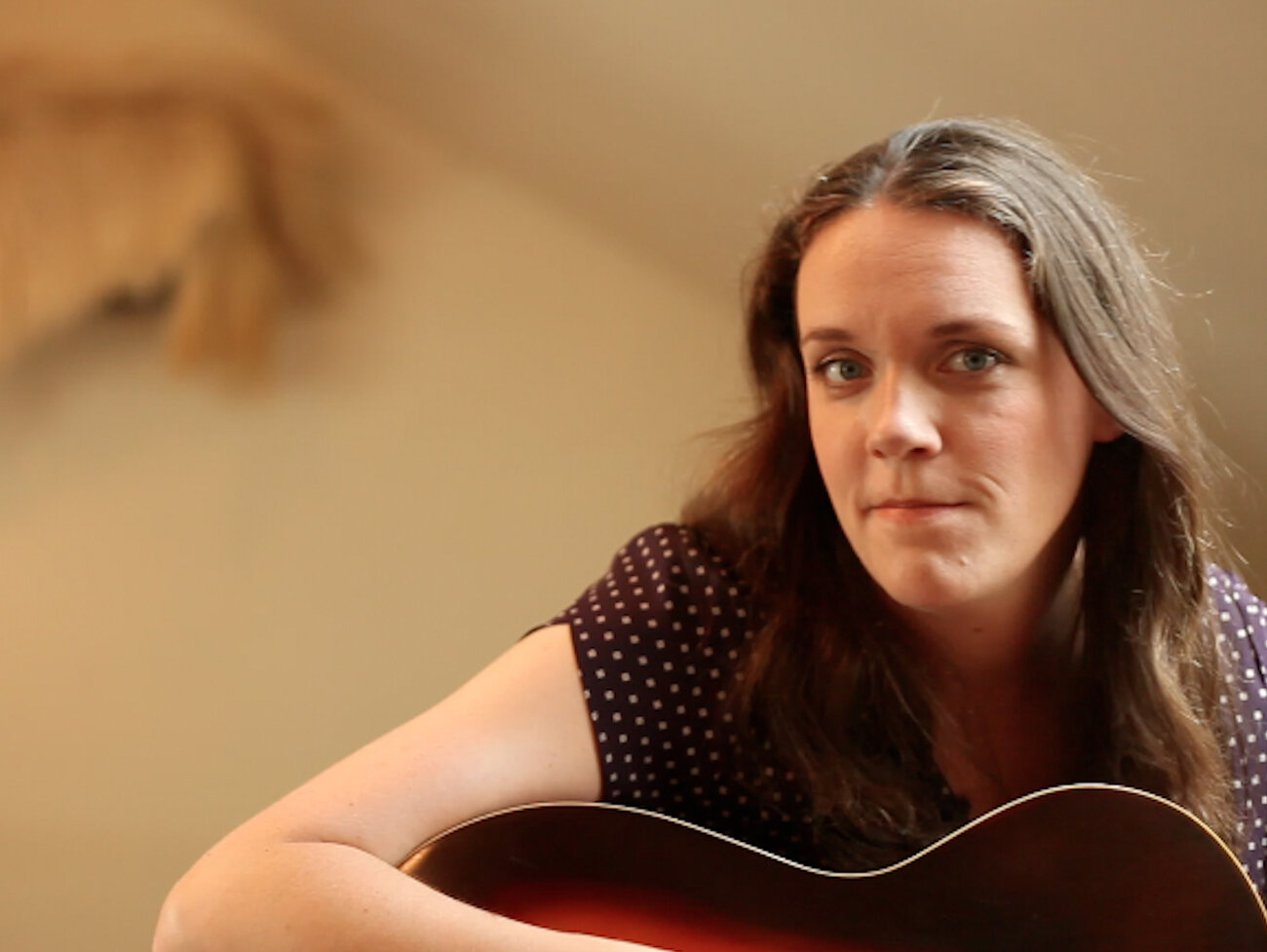 Lucy Wainwright Roche
Songs by Lucy Wainwright Roche seems to be told with a shrug, a note of apology, or modesty. And, yet, her father is the witty and acerbic singer-songwriter Loudon Wainwright III. Her mother is Suzzy Roche — one third of the harmonious Roche sisters. Her half-brother and -sister are Rufus and Martha Wainwright, each acclaimed singer-songwriters in their own right.
But Lucy Wainwright Roche looked around at all that talent and didn't really want to be a part of it.
"I had no interest in being a musician because I was surrounded by them. It seemed like a terrible plan," Roche tells NPR's Melissa Block, laughing.
Her own shyness was also an initial problem.
"The very first show I did alone had been a terrible, awkward, horrible disaster," she says. "And then the second one — about halfway through I realized I should just be the way I would be if I was just talking to one person. That solved the problem. Then I was like, 'Oh, I'm not really building the mystique. I'm just sort of being normal. And that helped because I'm not much of a mystique builder."
None of Roche's family appears on There's a Last Time for Everything. That's in part due to the short recording schedule, but she says it was "great to do it in a little bubble away from the family."
Somewhere in the middle of the album, Roche covers the empowering Robyn anthem "Call Your Girlfriend" and strips it down to what a friend of her calls a "sad snoozer."
"When I first heard that song," Roche says, "I was like, 'Wow, I have never heard someone say exactly that in that way in a song before.' I'd never heard somebody say, 'Look, call your girlfriend. Tell her we're going to be together now and tell her it's fine.' I thought it was a quite direct and interesting approach, although I'm not sure how well it would work in real life. But I was smitten with the idea of the song."
The first time listeners might have met Lucy Wainwright Roche was in a 1985 song written by her dad and aunt, Terre Roche. "Screaming Issue" is a beautiful lullaby about Roche as a screaming baby. She loves it now, but as a kid, she really didn't like it "because people would always sing it to me."
Her parents split up when she was 2 years old, and since Loudon Wainwright spent part of his time in England, father and daughter didn't see each other very much during her childhood. Roche says as an adult, she's traveled a lot with him on tour.
"I think it's a thing that most people who don't spend a lot of time with a parent as a kid, [they] rarely get to make it up," Roche says. "And we have in a way. So that's been a really interesting chapter for us, I think."
Members Enjoy These Exclusive Benefits
*Subject to availability