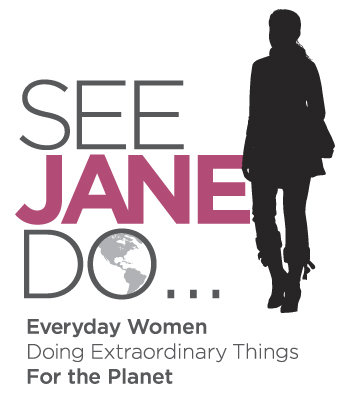 The Center for the Arts presents
Thursday, February 6, 7:30PM
$18 members, $22 non-member
$12 student (limited supply)
(Does not include applicable fees)

Talk followed by Q/A and an onstage conversation with See Jane Do host Elisa Parker
---
---
---
Melissa Arnot has made her life about exploring the beautiful mountains of the world. She is passionate about climbing and pushing her own limits, but her ultimate joy comes from taking that journey with others, helping them push their limits and get to their own summit.
A professional mountain guide, working internationally since 2004, Melissa has stood on the top of many of the worlds most stunning peaks alongside clients who reached their dreams getting there. It is the motivation of her clients that inspires her to push herself and achieve her own goals.
Working as a remote site EMT and wilderness medicine instructor for the past nine years, Melissa brings together her desire to care for and teach people. With safety as the driving ethic behind every adventure she embarks on, Melissa has made her mark as a caring guide and passionate adventurer.
---
(Exerpt – click HERE for complete story)
Raised in a pair of mountain towns — Durango, Colo., where she attended school on a Native American reservation, and Whitefish, Mont. — Arnot graduated high school at age 15 and the University of Iowa at 19. She didn't start climbing until she moved to Missoula, Mont., after college.
"I literally woke up one day and decided that I was going to be a mountain guide and travel the world and climb," she said.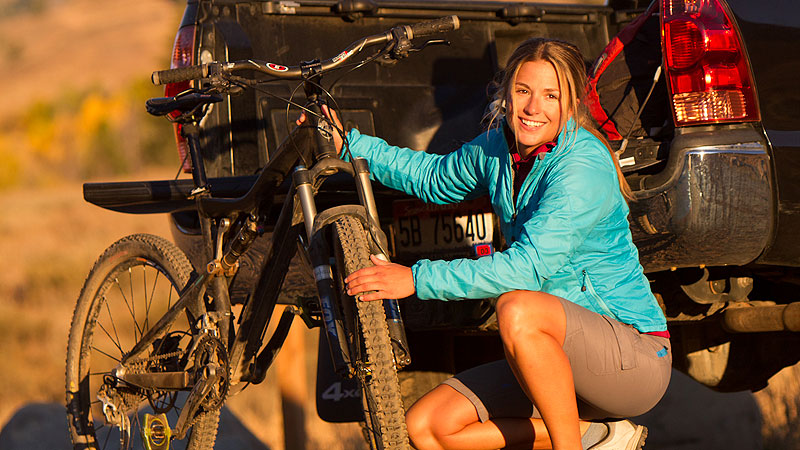 In 2005, when she was 21, Arnot left Missoula and drove to the foot of Mount Rainier in Washington to try out for an apprentice guide position with Rainier Mountaineering Inc. (RMI), one of the world's elite climbing outfitters. Never mind that mountain guiding is dominated by men, with as many as 10 male guides for every female. The petite blond fitness instructor was determined to earn a job.
After RMI hired her (tryouts typically include a physical test and interview), Arnot terminated her lease in Montana, stuffed everything she owned into the back of her 1993 Toyota pickup truck and began living in it. From Rainier, she moved on to bigger mountains such as 19,347-foot Cotopaxi in Ecuador and 22,841-foot Aconcagua in Argentina.
You don't stick with something like this, suffer like this, unless you're learning. At least in my life you don't.
In 2008, working as an assistant guide, Arnot summited Everest at age 24. It confirmed her ability to perform in the world's thinnest air, but among the exclusive boys' club that is high-altitude guiding, she was still a rookie. Wary male clients refused to clip onto her rope and referred to her as "sweet cheeks." Even now, Arnot said, "The other guides that I work with can be surprisingly patronizing. I don't think it's intentional. I just think their natural response to a small, young woman is that I can't be one of their peers."
RMI co-owner Peter Whittaker, who gave Arnot her first guiding gig in 2005, notes that Arnot has never asked for respect.
"I've spent a lot of time in tents and up high on expeditions with Melissa, and she works her ass off," Whittaker said. "You can't replace that with anything."
Even after she established herself as a climber and guide — whose clients, it should be noted, are 90 percent men — Arnot avoided media coverage because she feared being portrayed as climbing's version of Anna Kournikova. Now, more confident in her accomplishments as well as her voice, she embraces a visible role on and off the mountain. She helped comedian Josh Wolf scale a rock wall on "Chelsea Lately" on Oct. 16 and graced the cover of last year's Eddie Bauer holiday catalog, which featured clothing she helped design as a sponsored athlete for the brand.
"She's much more comfortable in her own skin," said David Morton, Arnot's mentor and a veteran Himalayan guide. "She's very good at taking charge of a stressful situation and managing it well."
That trait was put to a grisly test in 2010 when Arnot's friend and climbing partner, 19-time Everest summiter Chhewang Nima Sherpa, fell to his death in an ice avalanche while they were climbing 23,389-foot Baruntse in Nepal. Arnot hasn't shed the pain of standing in a potato field outside Chhewang's house in Thamo, a village down valley from Everest, and explaining to his wife that he was gone. He also left two sons.
She considered quitting climbing for good.
"I suddenly felt that all the risk was just unnecessary," she said.
Ultimately, she concluded: This is who I am.
Inspired in part by Chhewang's memory, she and Morton are establishing a life insurance trust for Sherpa guides, which will provide for their families if they die or are gravely injured in the line of duty. Arnot is supporting Chhewang's family until the 501(c)3 is operational; Morton is doing the same for the child of a Nepali guide who died on Everest in 2006.
With commercial expeditions accounting for most of the 500 to 600 Everest summiters each year (only 30 to 40 of whom are women), the problem is likely to continue. Four of the nine climbers who died on Everest last spring were Sherpas.
---
CLIMBING RESUME
2001 – First Mt. Rainier summit
2004 – Became professional mountain guide with Rainier Mountaineering, Inc.
2006 – Promoted to lead guide with Rainier Mountaineering, Inc.
93 summits of Mt. Rainier (14,410 feet/ 4,392 meters)
5 summits of Mt. Everest – record holder (29,035 feet/8,850 meters)
4 expeditions on Aconcagua (22,841 feet/ 6,962 meters)
4 expeditions on Cotopaxi (19,997 feet/ 5,897 meters)
3 expeditions on Cayambe (18,997 feet/ 5,790 meters)
2 expeditions on Kilimanjaro (19,341 feet/ 5895 meters)
1 expedition on Mt. McKinley (20,320 feet/ 6,194 meters)
PHILANTHROPIC ENDEAVORS
2008 – Summited Mt. Everest as part of the Everest Team Inspi(RED) to promote HIV/AIDS awareness in Africa
2010 – Led celebrity Summit on the Summit climb on Mt. Kilimanjaro to raise awareness for clean water access
2012 – Launched non-profit with fellow mountain guide, Dave Morton, to provide life insurance and cover rescue expenses of mountain workers
2013 – Led second celebrity Summit on the Summit climb on Mt. Kilimanjaro to raise awareness for clean water access
Presented with support from